4 Station Restroom Trailers
Comfort Suite Restroom Trailers - Four Stations
Does Your Large Event Need a Restroom Trailer?
Having a comfortable place to use the restroom is necessary for any event. However, not all venues have on-site availability, and mobile options become necessary.
If you're hosting a wedding, family reunion, or another larger-scale event, you want your guests to be as comfortable as possible.
Four-station restroom trailers from Texas Johns bring a comfortable and clean environment to a remote setting that always beats a standard portable restroom rental.
Luxury restroom trailers from Texas Johns come complete with everything you'd need for a restroom experience you'd expect from a built-in restroom:
Our trailers come dual-sided: 2 stalls on the women's side; 1 stall, 1 urinal on the men's
Dual sinks
HVAC availability
Full electricity
Water connections
Flushable toilets
Paper towels, soap, hand, sanitizer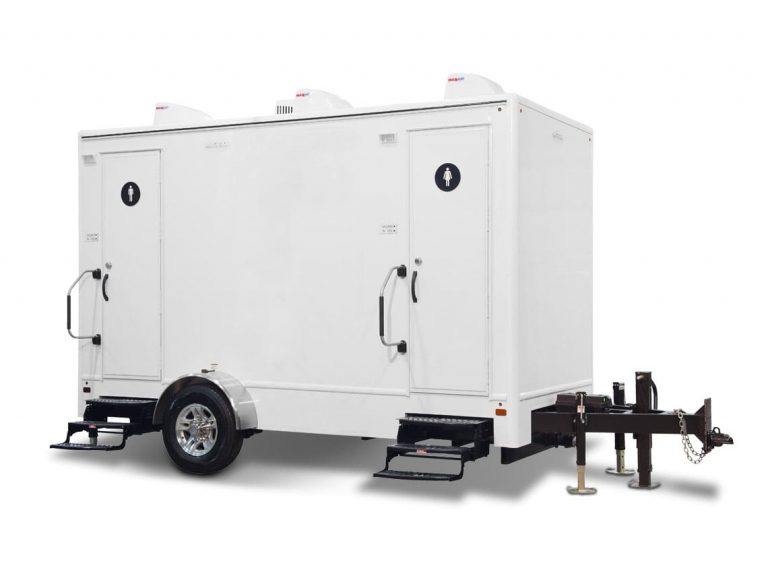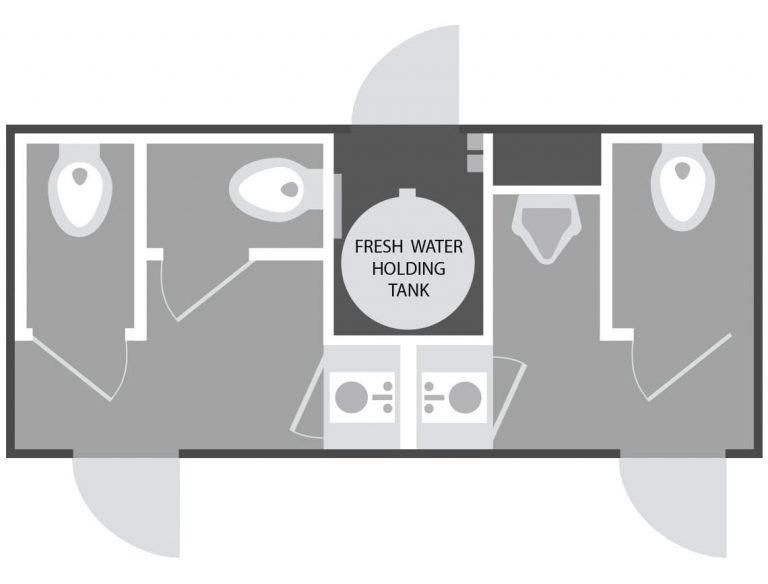 Why Choose Luxury Trailers From Texas Johns?
Put simply, Texas Johns prioritizes comfort and sanitation for every event we help host. Our four-station restroom trailers provide everything your guests need for maximum comfort.
From HVAC capabilities to being able to flush waste out of sight and out of mind, Texas Johns makes mobile restroom use a pleasant experience.
We will even help you plan out your trailer location, perform a quick installation, and ensure everything is in order when we remove our unit from your property.
Meet Your Restroom Trailer Needs Today, With Texas Johns
Renting a luxury restroom trailer for your next event has never been easier than with Texas Johns. We are Texas's premier portable restroom rental company and can help you find the right sanitation options for your big event.
Contact us today to learn more about our services and schedule your next rental.