6 Station Restroom Trailers
Luxury Restroom Trailers - Six Stations
Give Your Guests The Room They Deserve Beyond a Porta-Potty
You want a portable restroom option that gives comfort and convenience to those attending your event when your event location doesn't have enough restrooms for all of your visitors.
Our six-station luxury restroom trailers provide the highest level of comfort and convenience, going above and beyond the typical porta potty.
Our opulent trailers will enhance your upcoming wedding, family reunion, or community function.
Why Choose Our 6 Station Restroom Trailers?
Essential sanitary supplies
Stairs with safety grab bars
Easy delivery and removal
Electricity supply
50' water hose to hook up to your unit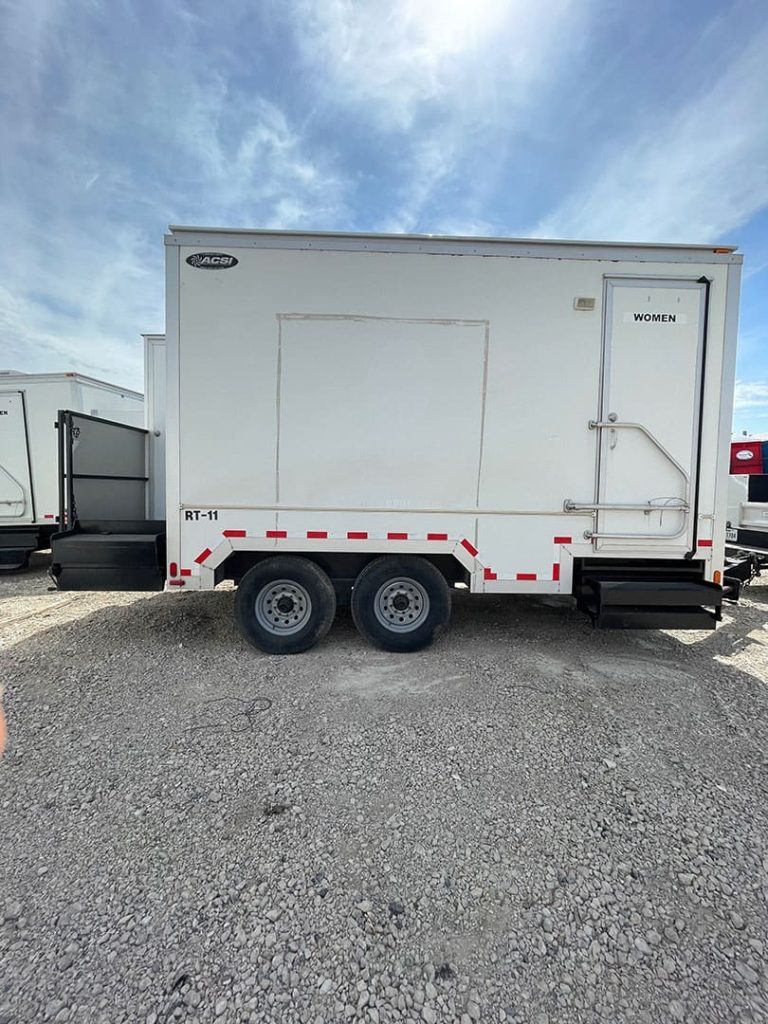 Texas Johns Restroom Trailers Add Class to Any Occasion
Our comfort restroom trailers help your party have the best restroom amenities when on-site restrooms are not an option at your venue. Any wedding or big event will seem as spectacular as it should with eight-station restroom trailers.
On the men's side of our luxury trailers are two stalls, two urinals, and four restrooms for women.
Every luxury trailer comes equipped with mirrors, two vanity sinks, and other necessities found in a typical public washroom.
Allow Texas Johns' luxury trailers to provide the extra comfort your occasion requires.
Rent Luxury Trailers for Your Event Today With Texas Johns
Let the staff at Texas Johns take the reins if you're prepared to give your upcoming event the white glove sanitation treatment. We make the procedure of renting upscale bathroom trailers straightforward, and we're prepared to assist you in keeping your upcoming event secure, hygienic, and welcoming.
To find out more about our unit availability and to book your subsequent rental with one of our local representatives, get in touch with us right now.