Water Tanks Rentals from Texas Johns
Fresh water is essential to any construction site. In order for a construction project to remain sanitary for its team, every site needs to have a flowing source of water.
Unfortunately, not all construction projects have access to land that has plumbing and fresh water flowing through the area. Other sites may have water, but it is insufficient or unsanitary for proper use.
Since water plays such an important role at any construction site or event, it's clear that a solution is necessary when water isn't readily available.
At Texas Johns, we have now added water tank rentals to our sanitation rental services we offer throughout the state of Texas.
Why Should You Rent a Water Tank From Texas Johns?
At Texas Johns we can easily provide water tanks to any construction site or remote location that requires the use of fresh water. Our water tanks hold up to 250 gallons of water that can be readily used as an easily accessible onsite facility water supply.
Texas Johns is Texas' most reliable resource for construction sanitation practices and ensures every water tank we deliver and install on site is compliant with state and federal safety regulations.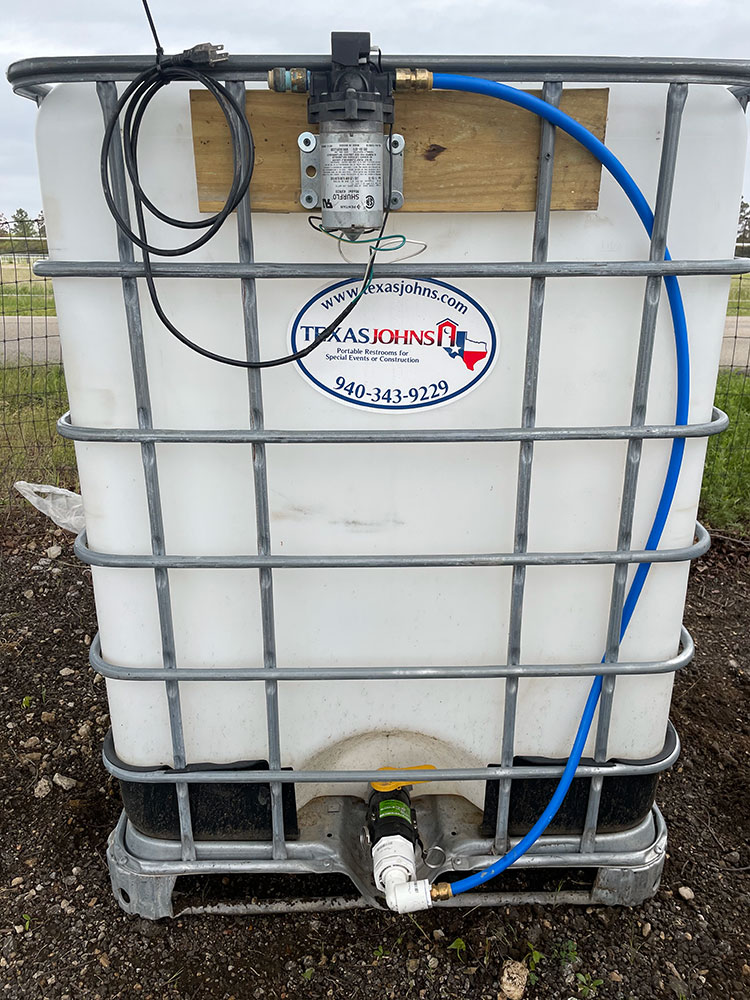 We Bring Water Where You Need It
Construction sites can be vast locations that require direct access to a reliable water supply. At Texas Johns, we ensure your water tank installation occurs where you and your team can easily access water without the need for onsite plumbing.
Our water tanks come complete with hoses, pumps, and nozzles for easy access.
Easy Delivery, When You Need It
Water tank rental services from Texas Johns help relieve your site of any water deficiencies. When you rent with us, our sanitation team stays in touch and is prepared to help you from initial delivery and installation to maintenance and pickup.
We take our customers' needs seriously and respond quickly whenever water replacement in one of our tanks is necessary. We provide freshwater delivery for each of our tanks and are able to do so at a moment's notice for any of our valued customers.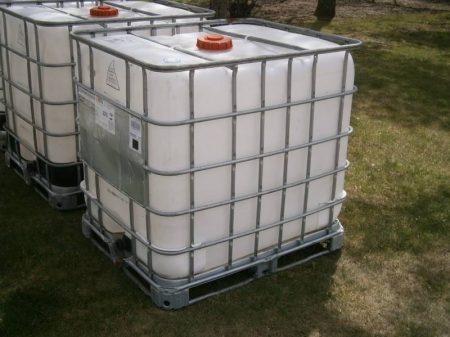 Why Should You Rent a Water Tank From Texas Johns?
If you are interested in providing freshwater to your remote construction site, Texas Johns is ready to be your location's source of essential water for your employees. Not only are we able to provide fresh water to your site through water tank deliveries, but we are also able to bring a complete supply of sanitation equipment that helps keep your site fully functional.
From roll-out bins of all sizes to portable restroom trailers that are fully equipped for comfort and privacy, Texas Johns has your site covered. Contact us today to learn more about our available units and get your sanitation needs on our delivery schedule.