8 Station Restroom Trailers
Luxury Portable Restroom Rentals - Eight Stations
Does Your Event Require More Restroom Space?
When your event venue doesn't have ample restroom facilities for your guests, you will want a portable restroom option that offers luxury and convenience to those in attendance at your event.
Our 8 station restroom trailers offer premium comfort and convenience that takes the portable restroom experience beyond the standard porta-potty.
Our luxury restroom trailer rentals bring the first-class experience to your next wedding, family reunion, or community event.
Our 8 Station Restroom Trailers Include:
Essential sanitary supplies
Stairs with safety grab bars
Easy delivery and removal
Electricity supply
50' water hose to hook up to your unit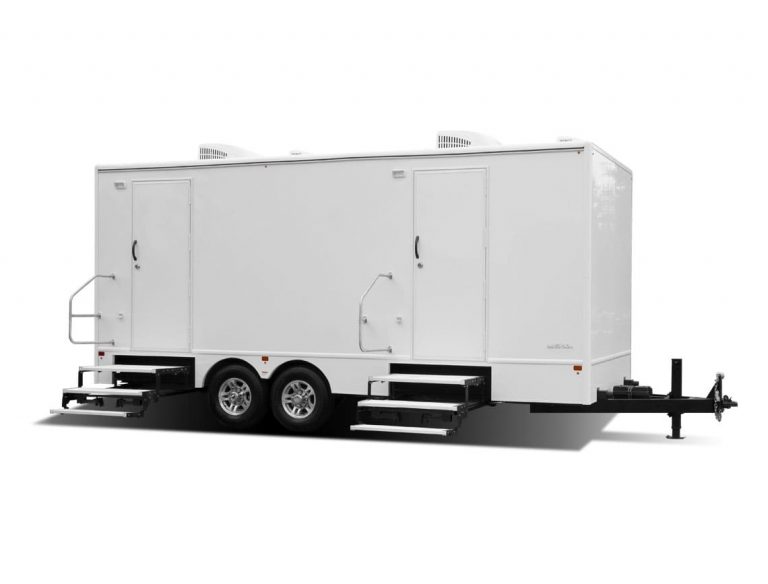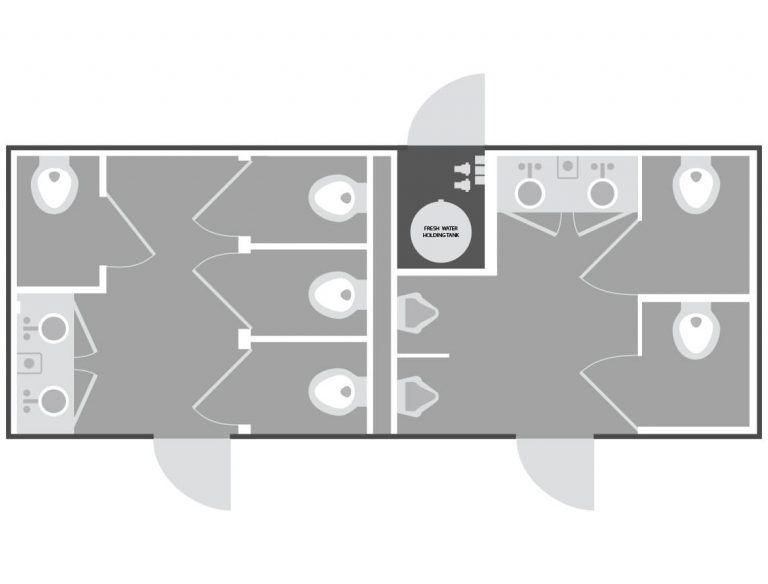 Bring the Next Level of Comfort to Any Occasion with Luxury Restroom Rentals
Our luxury restroom trailer rental can help your party have ideal restroom facilities when on-site restrooms aren't an option at your venue. Our 8 station restroom trailers will make any wedding or large event feel as special as it should be.
Our luxury restroom trailer rentals offer four women's restroom stalls, and two stalls, and two urinals on the men's side of the trailer.
Each portable restroom trailer includes dual vanity sinks, mirrors, and all of the essentials you'd expect from a standard public restroom.
Let our luxury restroom trailers from Texas Johns add the extra layer of comfort your event deserves.
Schedule Your Luxury Restroom Rental With Texas Johns
If you're ready to give your next event white glove sanitation treatment, let the team at Texas Johns take control. We make getting luxury restroom trailers a simple process and are ready to help you keep your next gathering safe, clean, and comfortable.
Contact us today to learn more about our 8 station restroom trailer availability and schedule your next portable restroom rental through our local representatives.